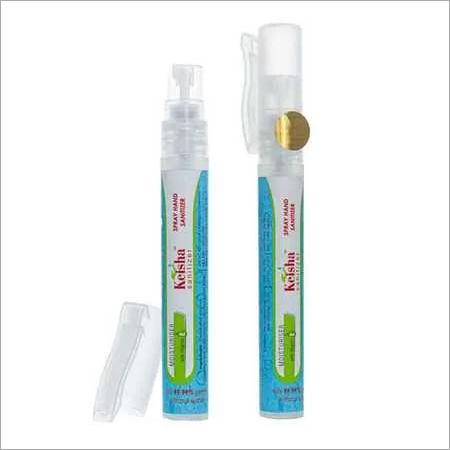 10 ml pen hand sanitizer
Product Description
10 ml PEN SPRAY HAND SANITIZER
Pen Sanitizer is easy to carry in your pocket

MRP=260. 10% Off on MRP.

It is light weight & convenient to keep in your purse, school bag, travelling & gym bag

Vitamin-E gives you moisturizing effect in your hand

Comes with pleasant refreshing smell

Keeps you and your family protected, anywhere and anytime

TERMS AND CONDITION:

NO REFUNDABLE

REPLACEMENT: Within 7 working Days

. Without compromising with quality, these sanitizers are available at nominal prices.